Step 1:
Talk to your children
All Ages
1. How are boys and girls different? How are they the same?
2. What do you think are good traits that boys have that benefit society?
3. What are good traits that girls have that benefit society?
4. What do fathers do for their families? (Protect, provide, watch over…)
5. Encourage your children to respect men and the positive role they play in society and in life. Don't participate in the denigration of men. 
Step 2:
Talk to family members and friends
Men's Rights
1. Are you aware of the Men's Rights Movement (MRM)? What are your thoughts on it?
2. Are you equally interested in the rights and issues facing men and women? Do you think society is paying equal attention to both sexes?
Societal Benefits of Men and Women
1. What talents and benefits do men provide to society? Are those contributions interchangeable with women?
Masculinity
1. Are men less masculine now than in previous generations? Is it true that feminists want to turn men into women? Could the reverse also be true?
2. Do we shame men for trying to be kind?
Step 3:
Engage the Broader Community
Men and Education
1. Encourage your K-12 schools and universities to more fully recognize and address the needs of boys and men. Watch your child's school curriculum for derogatory and unhelpful references and messaging to men and boys. Work towards correcting the problem. 
2. Encourage your school district to actively recruit male teachers. Your sons need their influence. Studies show that male teachers have a highly positive influence on young men. Be a part of the solution by encouraging men, within your realm of influence, to go into the teaching profession. 
3. Reactivate the school recess time; boys, in particular, benefit from recess. Recess time does more to improve grades than studying. 
4. Support efforts to provide and improve vocational training opportunities. Vocational training grads get jobs. 
5. Encourage the inclusion of organized sports at school,  with specific focus on sports programs that incoporate all students and celebrate the achievement of less well-known boys. 
Laws Affecting Men
1. Watch for legislation and policies that unfairly penalize men- including in divorce and child custody law. (See the work of Stephen Baskerville).
Encourage Discussion
1. Give permission for boys and men to speak up about their reality. Ask them their feelings about their role in society; what pressures do they feel- including the challenge of being a provider and protector?
Talking Points- Feminism II
Talking Points
Resources to help you discuss with friends and family.

Social Media Resources
Share resources for families through social media.

Advocacy Tips
Get involved in your community and local governments to make a difference.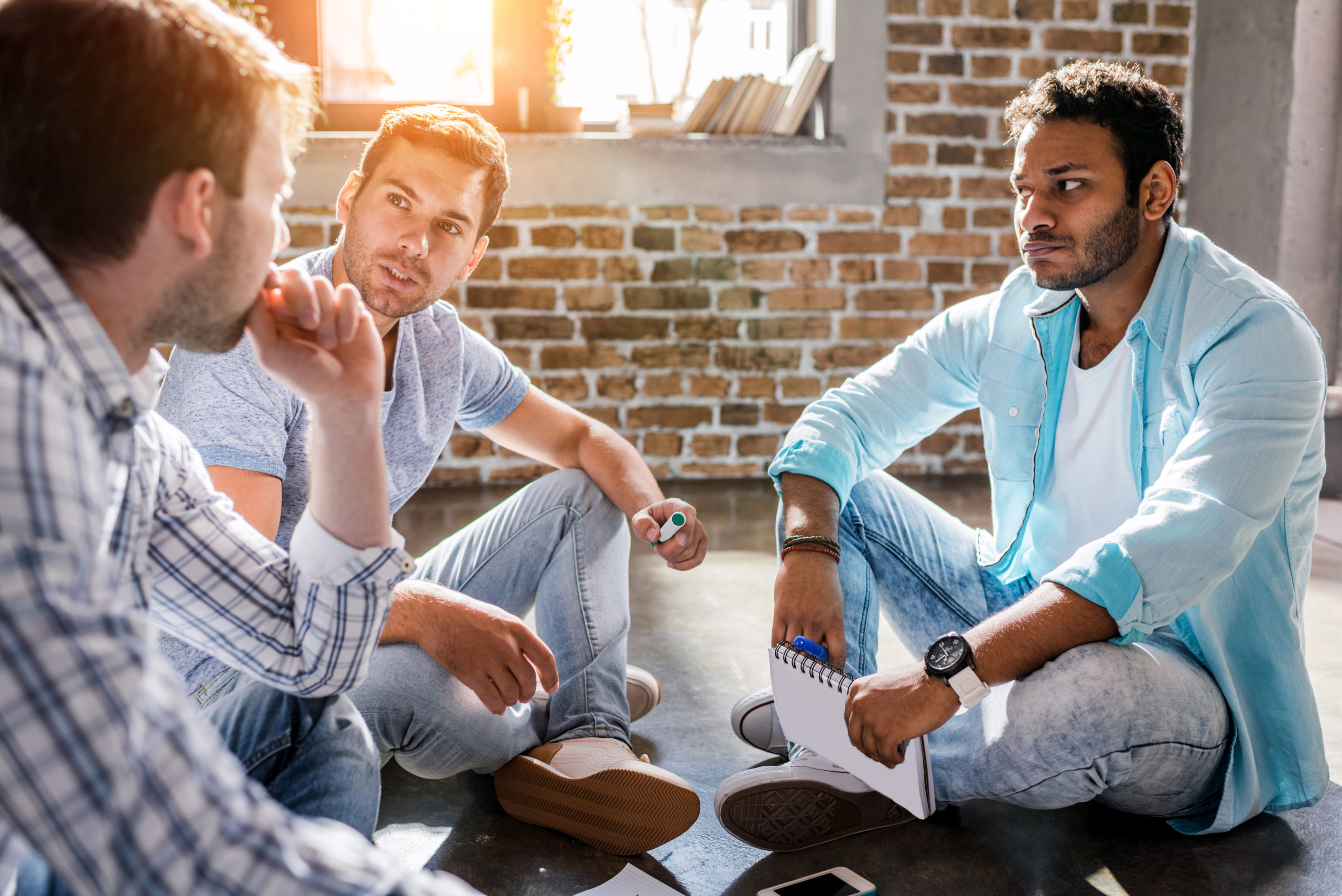 Assume everyone has good intent. People you come in contact with, even those who whom you disagree, are usually well-intentioned.  When we acknowledge most people want to solve problems and help others, the focus of any discussion or debate can be:  "How do we best do that?"  Arguing about who has the moral high ground is counterproductive. Keep the conversation to:  What will your law and policy suggestions produce – what are potential consequences?
Most people consider themselves to be well-intentioned and moral.  The challenge is that people have different definitions and ideas on what is "moral."  Jonathon Haidt, author of The Righteous Mind: Why good people are divided by religion and politics, addresses six different moral foundations from which all people operate: care/compassion, fairness/equality, liberty, loyalty, the Sacred, authority.  Those on the left side of the political spectrum tend to respond to, and value, care/compassion and fairness/equality.  However, all six of the moral foundations have been found to resonate for most individuals on the right side of the political spectrum.
Understanding people's beliefs about what is "moral" helps you to understand people's intentions.  You'll have a clearer understanding of why people do what they do.  That can go a long ways toward increasing communication and arriving at the best law and policy decisions.
"Ascribing bigotry to those with whom you disagree is the last refuge of cowards." Eileen McNamara