Step 1:
Talk to your children
Younger Children
1. Be an example. Teach children to be loving and tolerant to others through your example. Grant others the right and the respect to live their religion.
2. Teach them. Help them understand the principles of your faith or values so they can stand strong in their own beliefs.
3. Stand for truth. Make sure your children understand their rights. Engage with their school to make sure that teachers also understand and allow for freedom of religion in the classroom.
4. Build bridges. The best way to understand others is to learn about them and interact with them. Building friendships with those of other faiths will help children see that although we may have different values, there are many ways that we are similar. ?
Older Teens and Young Adults
1. Teach them. Help them have a solid understanding of the principles of your religion or values so they can be sure of their own beliefs and be prepared to share with others.
2. Encourage friendships. Friends are important to teens. Encourage them to be friends with those who may be different and still have values you appreciate.
3. Include others. Have friendships of your own that can help older children and teens see how to handle the differences they may have with others in a respectful manner.
4. Introduce them to other cultures. Another way to build tolerance is to experience other cultures. Learning to appreciate others' way of life can build understanding and compassion.
4. Talk about it. Discuss current events around religious freedom and how they feel about it. Help them process both sides of the issue as they will have difficulty seeing other perspectives.
Step 2:
Talk to family members and friends
America's Strength
"Freedom of religion has made America strong." Do you agree, or disagree. Why?
Their Beliefs and Values
What are your beliefs about religion? What values are important to you? (Respect and appreciate their personal view.)
Current Events
 What laws, policies, or current events are you concerned about? What does this current event mean to you? (This can be a hot topic for some, so find those who would be open and willing to listen to a different perspective.)
Further Conversation Starters
For additional thoughts regarding questions, refer to "Questions to Guide the Group Discussion."
Step 3:
Engage the Broader Community
Stay Informed
Be aware of current events though websites such as Worldfamilynews.com.
Be Aware
Learn about laws that are being voted on and how this will impact you and your religious community.
Watch for Trojan Horses
Be cautious about proposed laws that claim to be "fair to all" and are actually a Trojan horse for undermining individual religious freedoms. Beware of proposed legislation including terms such as Sexual Orientation/Gender Identity (SOGI). Stand against bills that do not also allow exemptions for individual religious rights and protect women and children in private spaces and in sports.
Track Politicians and Vote
Speak up on Social Media
Bravely share the truth on issues that impact religious freedom with others in a kind and respectful way.
Support Worthwhile Petitions
Take a stand for religious freedom through petitions.
Be Tolerant
Be accepting of other faiths by giving them the respect to practice their beliefs, which does not mean compromising your own.
Talking Points-Religious Freedom 

"Religious freedom is positively associated with almost all of the pillars of global competitiveness in the World Economic Forum's Global Competitiveness Index suggesting that religious liberty is a prerequisite, or at least a complementary factor, for other forms of economic development and economic freedom."
The freedom to live according to one's beliefs is the cornerstone of a thriving and prosperous society in the face of differences.
"Religious freedom contributes to better economic and business outcomes and… advances in religious freedom are in the self-interest of businesses, governments, and societies by contributing to successful and sustainable enterprises that benefit societies and individuals." 
Religious cultures living among other religious cultures, in tolerance, create peace and stability for communities.
The United States Constitution, and the legal foundation of any rightly ordered political community, carries a presumption in favor of religious freedom, and the government must bear the burden of justifying why it is compromising religious freedom.
Governments need accountability and transparency when taking action against citizens, and the Religious Freedom Restoration Act (RFRA) fosters this. It calls on the US government to respect the religious beliefs and practices of citizens.
The United States has a unique heritage of each person's right to worship or not worship according to their own conscience and belief – via the Bill of Rights. 
"A government that demands one group choose obedience to the state over obedience to faith and conscience can force any group to submit to the state's demands. Religious freedom protects everyone."
"Conscience is the most sacred of all property." James Madison
Religious freedom supports and protects all of society.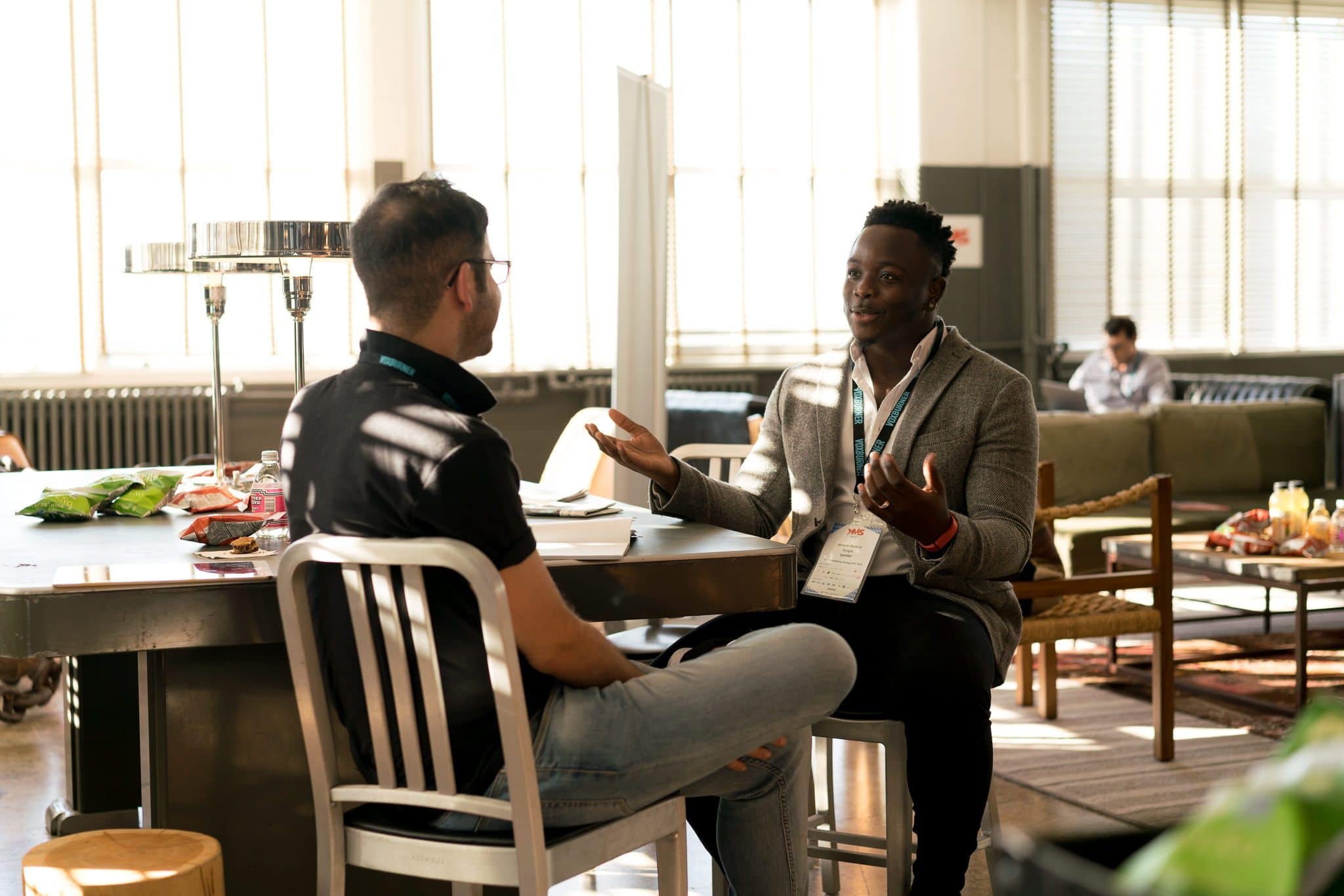 Assume everyone has good intent. People you come in contact with, even those with whom you disagree, are usually well-intentioned. When we acknowledge most people want to solve problems and help others, the focus of any discussion or debate can be: "How do we best do that?" Arguing about who has the moral high ground is counterproductive. Keep the conversation to: What will your law and policy suggestions produce– what are potential consequences?
Most people consider themselves to be well-intentioned and moral. The challenge is that people have different definitions and ideas on what is "moral." Jonathon Haidt, author of The Righteous Mind: Why good people are divided by religion and politics, addresses six different moral foundations from which all people operate:
care/compassion
fairness/equality
liberty
loyalty
the Sacred
authority
Those on the left side of the political spectrum tend to respond to, and value, care/compassion and fairness/equality. However, all six of the moral foundations have been found to resonate for most individuals on the right side of the political spectrum.
Understanding people's beliefs about what is "moral" helps you to understand people's intentions. You'll have a clearer understanding of why people do what they do. That can go a long ways toward increasing communication and arriving at the best policy decisions.
"Ascribing bigotry to those with whom you disagree is the last refuge of cowards." —Eileen McNamara